Welcome
We are a small Vintage Stereo repair facility. Our specialty is late 70's to early 90's audio components. We work many popular prosumer brands like, Teac, NAD, Bang and Olufsen, Revox, dbx, and Pioneer.
We started as a small eBay store buying non-functioning stereo components and restoring them to like-new and working condition. Our work goes beyond just repairing broken electronic components on circuit boards and replacing worn belts. When a piece of equipment arrives here it is completely dismantled, cleaned, and inspected. All functions are tested to ensure they work as they did when it left the factory floor 30+ years ago. We try to make the unit look as good as new. Sometimes that includes repairing and repainting the cabinet.
Our electronics lab uses some of the best test equipment available to ensure the units work as they should.
Our goal is to retain the sound, quality, and beauty of the vintage equipment that was popular in the analog days.
Services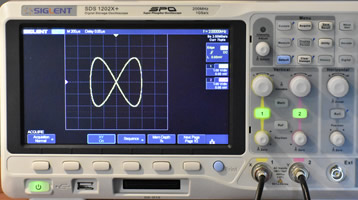 Our services range from simple reel to reel belt replacement to a complete overhaul of your entire unit. The cost will vary depending on the complexity of the unit and time to perform the work.
We will inspect your unit and provide a range of estimates based on the needs to get your unit working, or to a complete overhaul. You decide how much work you would like done.
Please contact us to make an appointment for your service work.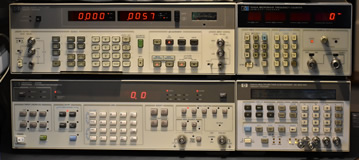 Inspect and test for problem areas
Clean inside and out
Remove old lubricants and oils and replace
Align, adjust, and calibrate components
Replace worn and old electronic components
Replace belts
Replace tactile buttons
home
Previous
Next
Services (more)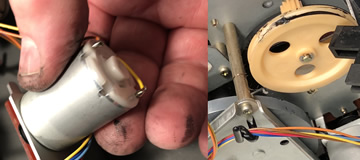 The picture on the left is an example of a belt turning almost into a liquid state. We clean the residue from the cams and wheels and anywhere else it came into contact with.
We have seen many units where a belt was replaced but the drive wheels were not cleaned which caused more issues. The cleaning does not require a lot of effort and ensures the unit will work as designed.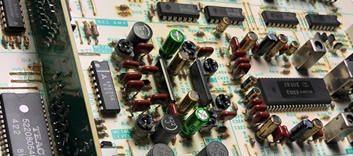 A full restoration includes a thorough cleaning and relubrication of all moving parts and:
Full capacitor replacements. The capacitors in many of these units are at or beyond their life expectancy
High quality Audio Grade electrolytic capacitors are used throughout
New tactile switches are installed
Cermet Trim pots replace old worn trim pots in Reel to Reels
home
Previous
Next
Contact
Send an email to make an appointment and learn more about our services.
Please provide your name and email address to send us a message on the services we can provide for your vintage audio components.
Contact Information
Tel. 863.874.4550

Email: info[ at ]TheVintageAudio[ dot ]com

home
Previous